Regular price
Sale price
$38.99 USD
Unit price
per
Sale
Sold out
Share
An ounce of prevention is worth a pound of cure. Man, I sure hate it when my mom is right lol. It's much easier than getting to the topcoat stage where the tannins present in the wood will rise to the surface and discolor it (think ugly yellow/orange/pink spots). If this happens stop what you are doing, prime the entire piece in 2 coats, then start over. After painting for a while, you will be able to guess who's a bleeder and who's not. Or you just eventually figure out that priming most pieces is just more efficient and cost effective in the long run!
Wise Owl Stain Eliminating Primer is available in Clear and White, in Quarts and Gallons. It will effectively block tannins AND it is an amazing bonding primer. Coverage per Quart: Approximately 160 square feet
• Apply 2 coats
• Wait 4-6 hours between coats of primer. This dry time is what seals in those stains and tannins.
• After painting, wait 24 hours to apply top coat
• If you are painting a light color, we recommend using the white primer. If you are painting a dark color, OR if you plan on distressing, use the clear primer.
• Priming is especially important if you are painting anything white that is a Depression era piece! I cannot stress this enough. These things will BLEED! Clean well and always use our stain eliminating primer before painting these.
• Woods that are notorious for bleeding are Mahogany and Cherry
• It is recommended to prime with Wise Owl Primer before using the One Hour Enamel for extreme adhesion of the paint to surfaces. This increases durability and longevity. Cabinets, tile, and floors should ALWAYS be primed without exception.
• If spraying, may thin primer with water if needed but not more than 10%.
*NOTE:  Gallons are special order and will be shipped directly from Wise Owl Headquarters.
View full details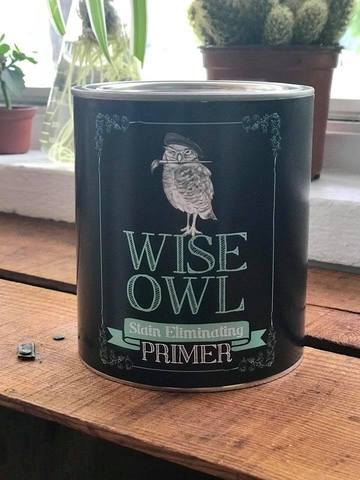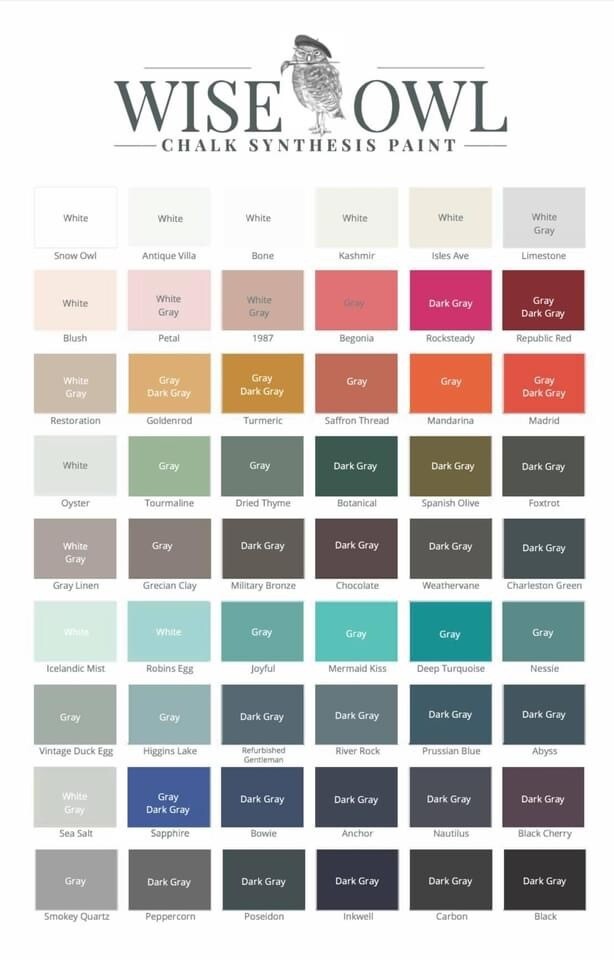 Shipping

Shipping charges are based on your location and weight of package. All orders will ship within 1-2 business days.

Returns

Returns are accepted within 30 days of purchase with original tags and receipts .